Child Protection & Safeguarding
Safeguarding Children is everyone's responsibility.
If you have any concerns about any child please use the following routes to raise your concerns.
Contact Martenscroft on 01612 261 266 and ask to speak to the Designated Safeguarding Lead.
Martenscroft is part of Operation Encompass, a partnership project with the Manchester Safeguarding Children Board and Greater Manchester Police. You can read the introductory letter on screen below or download this document here: Operation Encompass.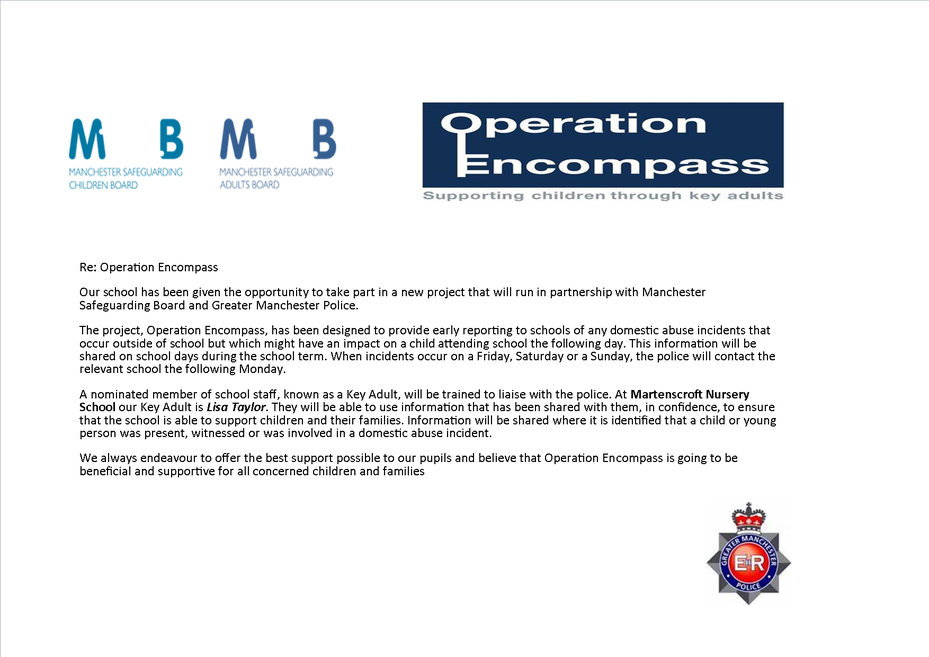 Keeping Children Safe in Education is a Statutory Guidance document from the Department for Education that our safeguarding procedures and actions are based upon. This document can also be downloaded as a pdf file by clicking here.